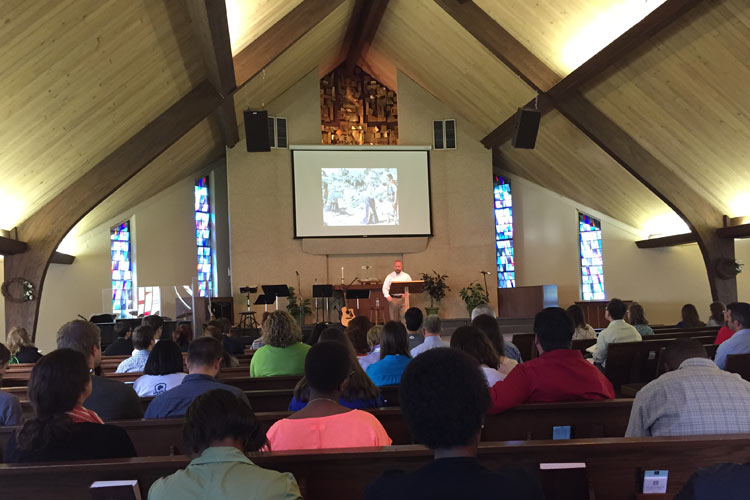 Redeemer has a strong heritage of ministry on the northeast side of South Bend. We are a congregation committed to God-centered, Gospel-saturated worship and the expository teaching of God's Word. We also feature a vibrant Care Group ministry, as well as special classes that are offered at various times.
Redeemer is a part of The Missionary Church, is an evangelical denomination with Pietistic and Revivalist roots that ministers under the authority of Scripture. With about 500 congregations in the US, our national office is located in Fort Wayne, Indiana.
What To Expect on Sunday
Our Sunday morning service begins with a Coffee Fellowship at 10:00 a.m. followed by our Worship Service at 10:30. Our worship music draws from a variety of traditions—both old and new—and we try to select songs with lyrics that are God-centered, theologically sound, and musically enjoyable. The sermon follows our time of singing, and the preaching style at Redeemer is exegetical and expositional (verse by verse, chapter by chapter, book by book).
Formality is not one of Redeemer's strong points, so come as you are comfortable. Our offering is intended for our regular attenders, so please enjoy your time as our guest if you are visiting. It will be our pleasure to meet you and get to know you better!